Clickable image. This action will enlarge Rotary Drum Pump, 1/Each image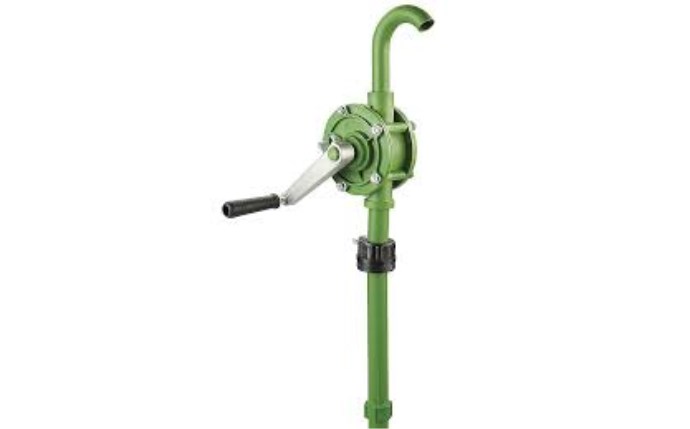 Features & Benefits
DIMENSIONS:
Suction Length: 40"
Outside Diameter:
Inlet: 1 1/4"
Outlet: 1" Curved spout
MATERIAL:
PVDF (Polyvinylidene Fluoride)
Grade 304 Stainless Steel
EPDM Rubber (Ethylene Propylene Diene Monomer)
TEMPERATURE:
Maximum: 54° C (130° F)
COMPATIBILITY:
Use with mild solvents compatible with pump materials.
Flammable liquids if properly grounded for static electricity.
Chemical Compatibility: GUIDE
Drum Openings:
Compatible with Fine or NPS threaded openings.
Not compatible with Coarse or Buttress threaded openings unless used with a Buttress to Fine thread adapter. (H-3864-CTA)
SPECIFICATIONS:
Max Viscosity: 1,000 cps
Flow: 12 oz./stroke
Not FDA compliant.
Polypropylene with PTFE seals.